Not your typical cult show.
As former NXIVM members featured in HBO's The Vow Sarah Edmondson and Anthony 'Nippy' Ames have burning questions to ask other ex-cult members, whistleblowers, and experts on everything from mind control to MLMs. Part rollicking coffee date, part deep dive into the expanding cultiverse, A Little Bit Culty offers up frank conversations, fresh insights, and a surprising number of laughs. It's not your typical cult show, but it might be your new favorite one.
QUICK LINKS:
Meet the hosts.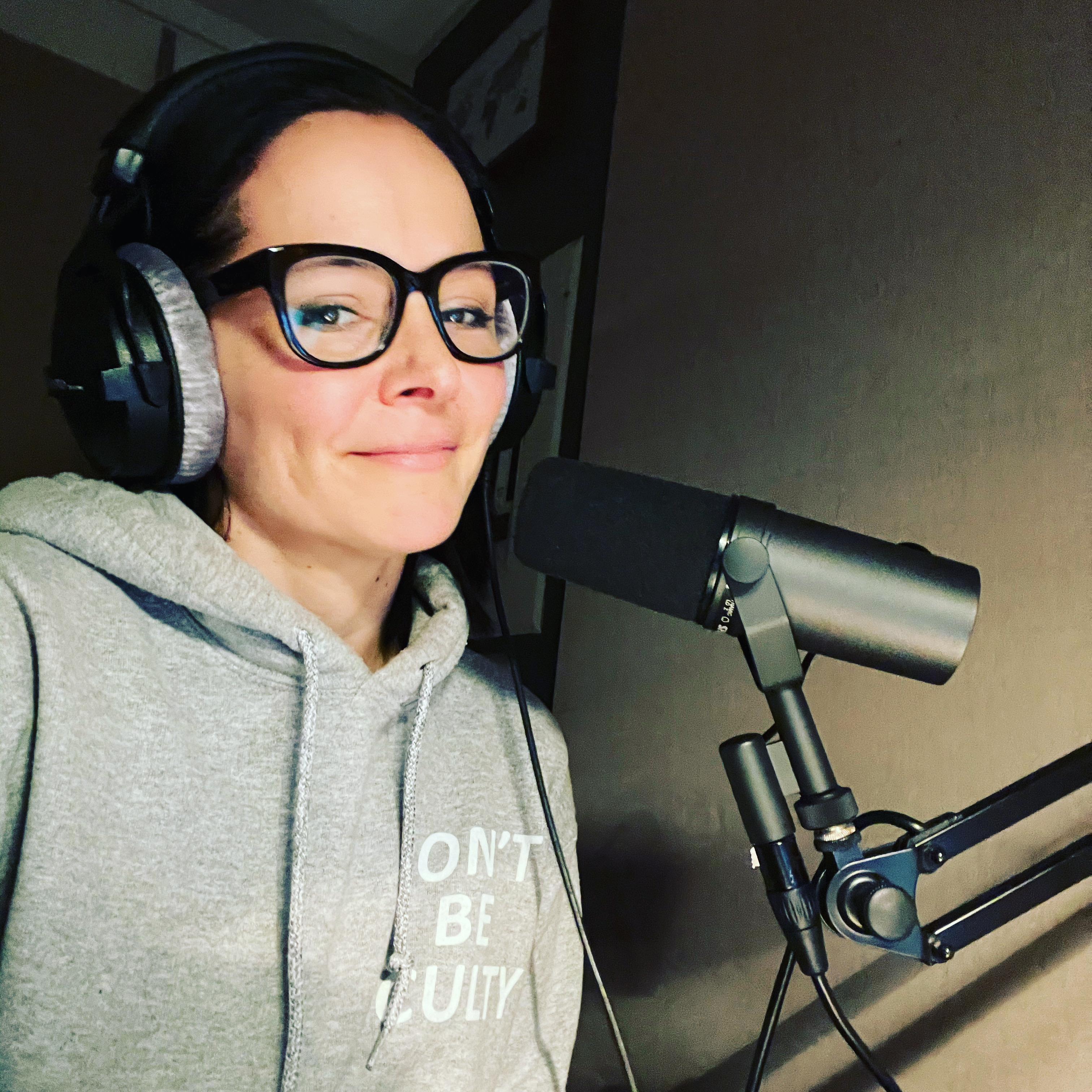 About Sarah Edmondson
Sarah Edmondson is a Canadian actress who has starred in the CBS series Salvation and more than twelve films for the Hallmark Channel and Lifetime. She is also a well-established voice-over artist for popular series such as Transformers: Cybertron and My Little Pony: Friendship Is Magic. In 2005, when NXIVM, a personal and professional development company, promised to provide the tools and insight Sarah needed to reach her potential, she was intrigued. Over her twelve-year tenure, she went from student to coach and eventually operated her own NXIVM center in Vancouver. Questions kept coming up about the organization's rules and practices, which came to a head in 2017 when she accepted an invitation from her best friend to join DOS, a "secret sisterhood" within NXIVM.
In 2019, Sarah published Scarred: The True Story of How I Escaped NXIVM, the Cult that Bound My Life, with Kristine Gasbarre. In this tell-all memoir, she shares her story from the moment she takes her first seminar to her harrowing fight to get out. Her full story as a whistleblower is featured in the CBC podcast Uncover: Escaping NXIVM (downloaded over 25 million times) and The Vow, the critically acclaimed HBO documentary series on NXIVM. Now with the launch of "A Little Bit Culty," Sarah and her co-host/husband Anthony "Nippy" Ames are keeping the conversation going by discussing the healing process with the help of experts and fellow survivors.

SARAH'S LINKS: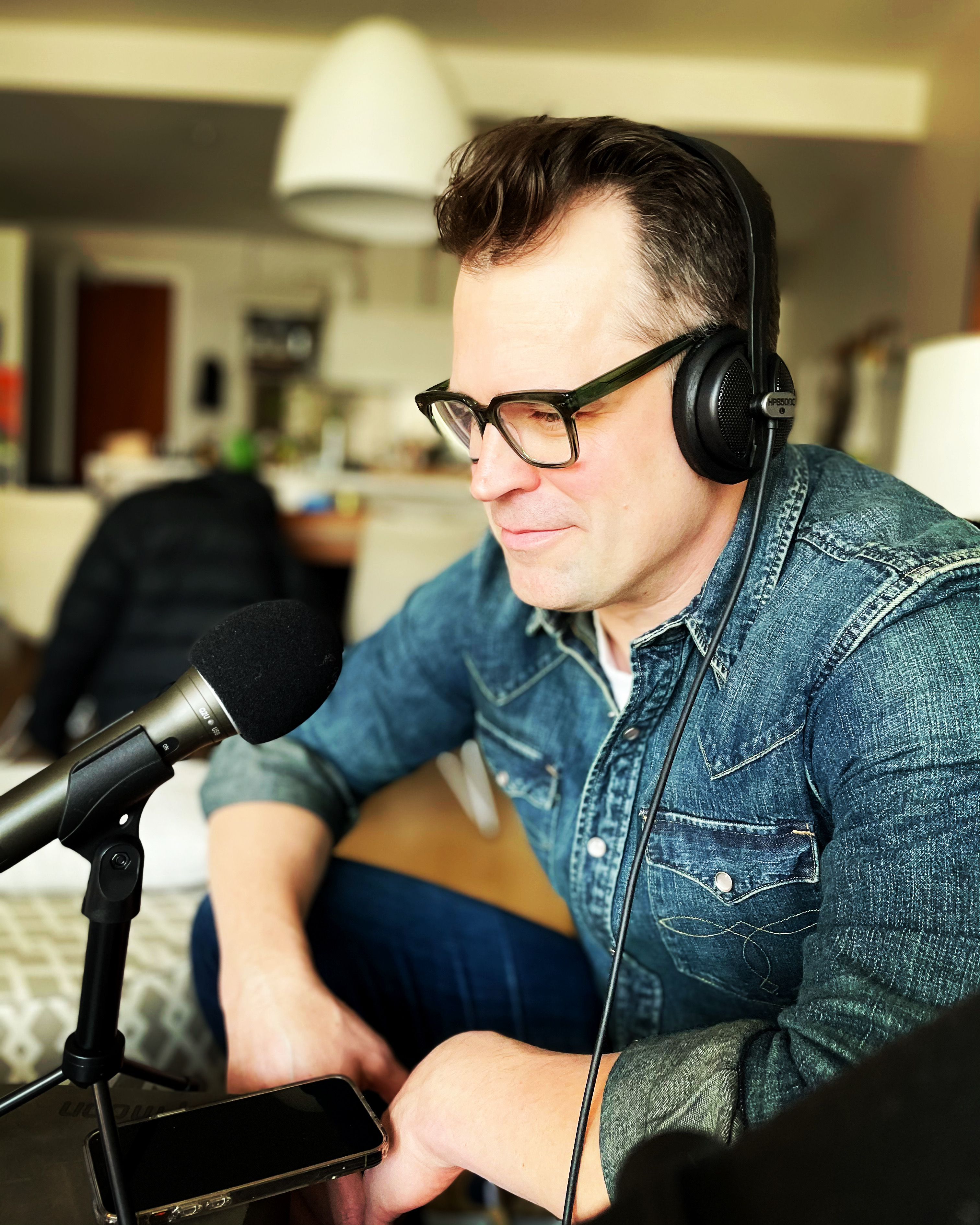 About Anthony 'Nippy' Ames
As an aspiring actor and former college athlete, Anthony "Nippy" Ames was drawn to NXIVM's goals program. In his 12 years with the organization, he rose steadily up the ranks as a teacher, built centers in New York and Vancouver, and even met his now wife, "A Little Bit Culty" co-host Sarah Edmondson there. But when he learned that the company was, in fact, a dangerous cult, he wasted no time in doing exactly what needed to be done: helping burn its carefully constructed public image to the ground.
With NXIVM's notorious founder now behind bars facing a brisk 120-year sentence, Nippy isn't planning on going quiet anytime soon. As Executive Producer of the "A Little Bit Culty" podcast, Nippy has come full circle back to what he was born to do: performing, creating, and truth telling. He's proving to be an emerging voice in the conversation around what it means to be an upstanding man, husband, and father in 2021.
NIPPY'S LINKS: